Bold Blade
A downloadable game for Windows
Bold Blade, the bitesize pixel art action RPG where your sword keeps getting bigger! Pursuing the legend of a sword powerful enough to fell mountains, you journey to a remote island populated by demons.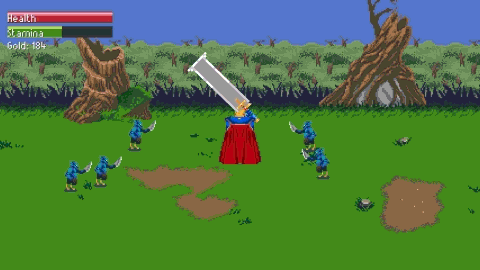 Make your sword as huge as you want! What kind of sword is your favorite?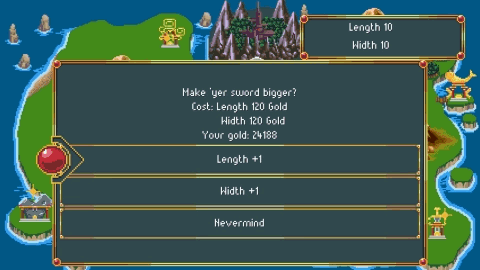 Balanced all-rounder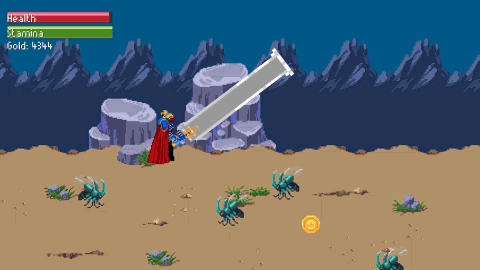 The longest blade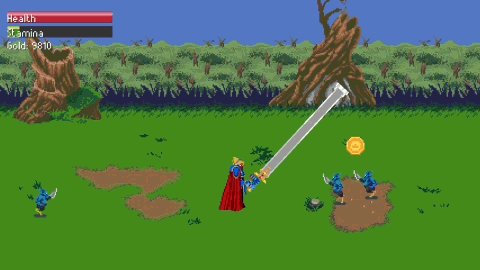 Wider than the ocean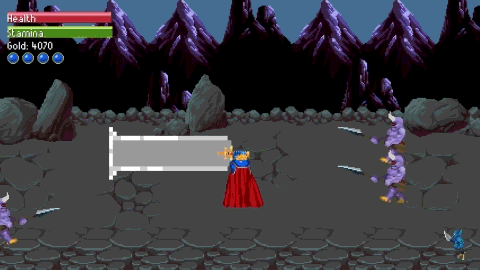 If your sword alone isn't cutting it, purchase a variety of items to boost your passive abilities.

Or make offerings to the gods to improve your stats.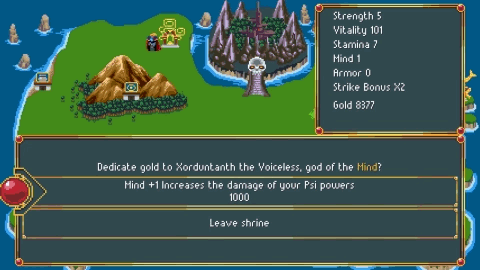 Enhance your swordplay with a variety of psi powers.
Blast them away!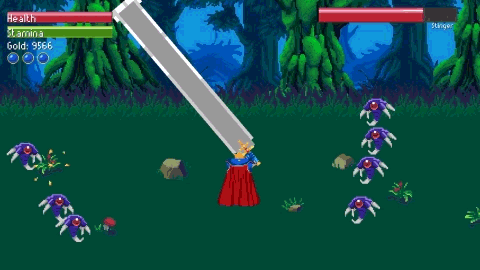 Heal your wounds!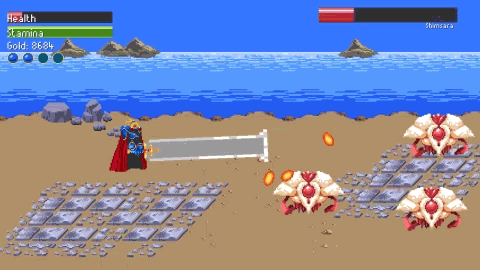 Shock your enemies!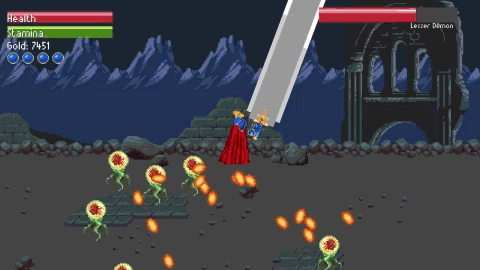 Want a change of pace?
Play a round of Bug Boshers, a fast paced defense shooting game.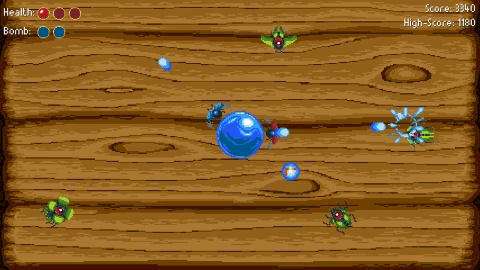 Purchase
In order to download this game you must purchase it at or above the minimum price of $7.99 USD. Your purchase comes with a Steam key. You will get access to the following files:
Bold_Blade_Soundtrack.zip
160 MB
if you pay $9.88 USD or more
Comments
Log in with itch.io to leave a comment.
Hey this game is great! it runs on my little cheapy Windows tablet! brilliant combat design! I really like how the character controls.
Awesome game! I had tons of fun with it and plan to keep on playing. I loved the ending. I can relate to the philosophy behind this game, will check out the rest of your games.
You are one of the chosen few to watch the ending animation. :) Glad you liked it!
We've released a few games now, a few are free on itch, hope you have fun with those too.
I gotta admit that I played this game for way longer than I thought I would. Nice game, looking forward for more.
Thanks for checking it out, very pleased you were so absorbed. That's one of the comments a dev loves to hear. We have a few more small free games here on itch ;)
I really loved this game. When I saw footage I thought it would be very one note but you added so much to do with your character! Really fun and worth a play so thank you for this unique experience.
I really enjoyed this game! Once I really figured out the swing, I had a blast running around the levels.New game plus was a truly great choice, to allow us to go even further with ridiculous sword sizes. I even started completely over once just to get back to the regular buster sword roots.

One issue I had, though: the bug shooter game seemed to bug out on my version where despite multiple hits on the marble, the game wouldn't end.
Glad you had fun! That was precisely the feel we were going for on the New Game +
Seems a simple enough fix to add an "exit bug shooter" button in case of bug issues, so at least you wouldn't be locked in. Might not be able to find the exact source of that bug without some reproduction steps.

this really reminds me of one of the unlockable minigames in wario ware twisted...it was an action game where you spinned the character to kick the enemies
Absolutely wonderful. I love the concept, and this is one of the few games I've looked at on itch.io that I kept playing after my initial review. I just want to grind out all the upgrades and see just how big the sword can get.
Cool video, glad you had fun playing!
Fixed that damage bug, it'll be in the v1.02 patch, along with other adjustments and fixes. :)

Maybe when you play New Game+ you'll try the Psi Powers and other upgrades, haha.
I did start a new run where I'm gonna focus on psi powers, so we'll see how that goes.